My sailing career has taken a turn for the next year since I was offered a position as a Race Expert for the Volvo Ocean Race 2017-2018. I am very excited to have this position and to be involved in the race in such a fascinating way. Although it does not mean I will be doing much sailing over the coming year, it is a huge  opportunity to gain knowledge on offshore sailing and improve my skills. I'll explain to you a little bit about why and exactly what my role is within the race.
For the next 8 months, I will be based in Race HQ in Alicante, Spain. I have been here since August 2017 after finishing the seasons sailing programme with the Vendee2020Vision Project. From here I have every sailing analysis tool you could possibly dream of. Weather routing softwares, race trackers and meteorological weather documents that I can use to better understand the reasoning behind why the results of each leg end up as they are. Then, to explain it to the public.
Not only that, but we also receive all of the boats electronic data via satellite every 10 seconds. This information includes the typical boat speed , heading and position but also much more performance related information such as mast and sail loads. We can then also work out the different setups between each boat in the fleet and work out why someone might be sailing faster than somebody else. In total it is 42 performance related variables we receive every 10 seconds, from all 7 boats! As you can imagine my understanding of performance analysis has dramatically improved and I hope this will prove useful to my own sailing.
Another area I have been focusing on a lot is meteorology. While actually sailing in an offshore  race, it can be easy to become consumed by racing the boats around you without taking a look at the bigger picture. But often, it can be important to step back and take a look at the bigger picture and where you want to be relevant to the weather. From this new perspective, I have been able to do this and improve my understand of weather strategy in long ocean legs as well as general meteorology.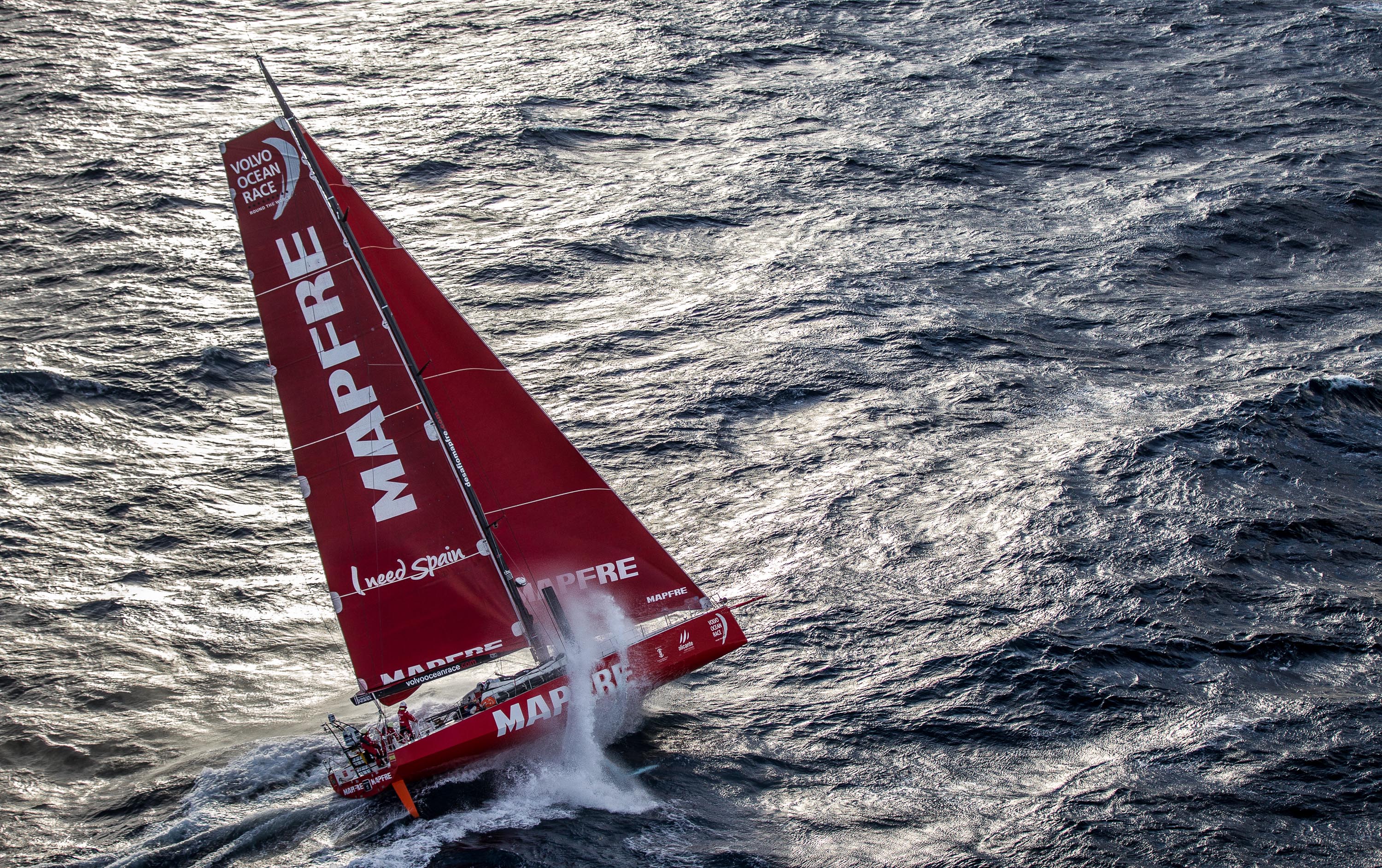 But, what is probably the most important aspect of my role is the safety of the fleet. We operate on a 24/7 watch system, constantly monitoring the fleet while they race. Any issues or problems the boats face, we are there first point of contact and from Race HQ  the crisis can be co-ordinated. So far, this has usually involved contacting the boatyard for damages to boats or contacting race doctors when injuries are sustained and advice on the best method of treatment is needed. It can also involve contacting the MRCC (Marine Rescue Co-ordination centre) should one of the boats need outside assistance.
Our method of communication to the public is via twitter, so follow @RaceExperts if you would like regular analysis and updates on the race. For now I am really enjoying this new challenge and experience I am gaining.